To Make a Trading Robot, You Need a Trading System
Trading on financial markets involves many risks including the most critical one - the risk of making a wrong trading decision. The dream of every trader is to find a
trading robot
, which is always in good shape and not subject to human weaknesses - fear, greed and impatience.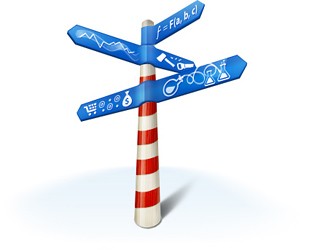 Each newcomer wants to get or create a clear and strict trading system that can be presented in the form of algorithms and completely get rid of routine operations. Is it possible?
A trading system is a necessary condition for entering the market and that system should be profitable, of course. When newcomers come to the market, they are usually overwhelmed by the great mass of information difficult to grasp. Books and trader forums can provide some help in that case.
Unfortunately, not all authors are successful traders and not all successful traders write books. Many special web resources are created only to earn profit for their owners, as it is much more difficult to trade your own money than to issue forecasts and teach trading systems.
Each trader should independently pass all stages of a trading system creation. There is a popular saying that it does not matter what system you use for trading, the main thing is that you should really trade according to that system. Otherwise, trading on the market turns into a gamble with a predictable result.
Read more -
How to Make a Trading Robot in No Time