BTWFMgr allows you to detect the effect of each parameter setting on the overall result.
This helps you to make sure your backtest is covering the optimal range, or if you have to widen the testing range.
Below is an example of the sample RSI Strategy - showing the performance of the RSI Length between 14 and 20 bars.
The red line shows the shorts only, green=longs only and thick blue=Avg long & shorts.
Here we captured the optimum ranges of RSILength, showing peaks: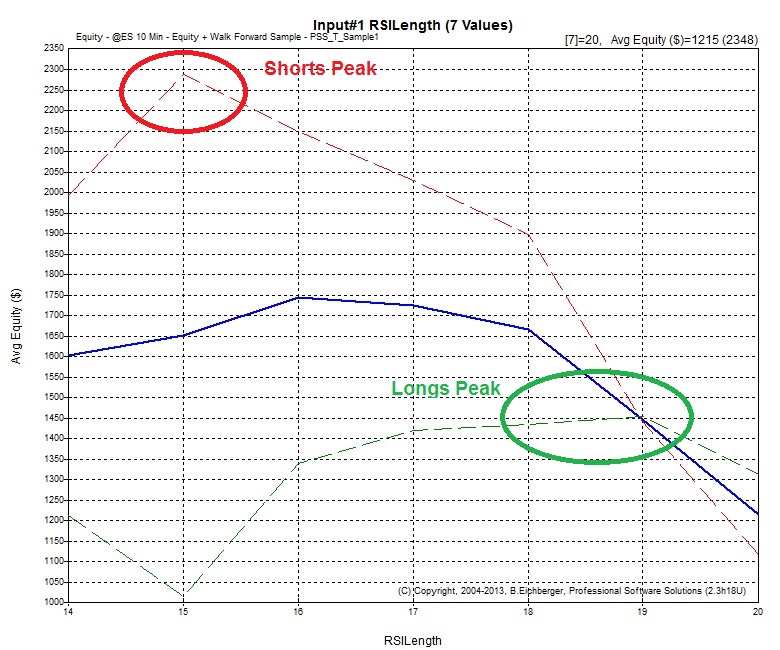 Demo Video at:
https://www.youtube.com/watch?v=8R1yQf65Ybg
More Info at:
http://www.profsoftware.com/bt/home.htm#ParAna
and
http://www.profsoftware.com/bt/